Herbanica Certified Organic Plant Tincture Calmamile (Chamomile)
100 ml
Chamomile has traditionally been used in Western herbal medicine to help relieve the feelings of mild anxiety, nervousness, restlessness or unease and is known for its calmative, relaxing and mild sedative properties. Proudly made in Australia with Australian grown herbs. Processed within hours of harvesting. Matricaria chamomilla extract equivalent to fresh herb top flowering 450 mg/ml.
Key Features​
Vegan friendly

Australian g

rown h

erbs

Australian certified organic

No added salt, sugar, gluten, wheat, yeast, nuts or milk products

Free from animal products or testing, added preservatives, artificial sweeteners, colourings or flavours
Duration of use
There are no restrictions to long term use of this product but we recommend that if you start to feel better, you decrease the dose a little or even cease treatment for a period of time.
Directions for use
Shake well before use. Can be diluted with water, fruit juice or other fluids if necessary.
Dosage
Adults
2-6 ml three times daily
Children
6-12 years: 1 – 3 ml three times daily
2-6 years: 0.5 – 2 ml three times daily
Interactions
None known
Shelf life
36 months from date of manufacture
Cautions
Safety during pregnancy or lactation (breast feeding) has not been evaluated. We recommend you discontinue use if you become pregnant.
Warning
If symptoms persist, contact your healthcare practitioner. Contains ethanol. Use only if cap seal is unbroken. Store below 30 C
How to use
Shake well before use. Can be diluted with water, fruit juice or other fluids if necessary.
​1) Attach syringe to bottle and turn upside down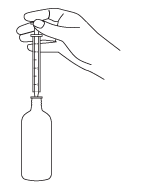 2) Pull the plunger down to dosage amount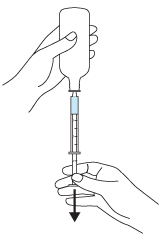 3) Remove and push the plunger to empty contents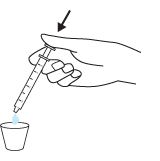 Matricaria chamomilla extract, equivalent to fresh herb top flowering 450 mg/mL
DELIVERY
Sassy Organics offers free standard shipping Australia wide on all orders over $100. Orders placed by 3:00 pm between Monday and Friday will be dispatched on the same day, using our preferred carrier Australia Post. If you order is received after 3:00 pm, it will be shipped the following morning. All orders received on weekends including public holidays will be shipped next business day.
Shipping cost
Over $100 - free standard delivery
Under $100 - $6.95 standard delivery for small parcels (up to 500 g) or $9.95 standard delivery for parcels over 500 g
$9.95 express delivery for small parcels (up to 500 g) or $14.95 express delivery for parcels over $500 g
Standard shipping delivery estimates
Up to 2 business days - Melbourne
Up to 2 - 3 business days - Adelaide, Canberra and Sydney
Up to 3 - 4 days - Brisbane and Hobart
Up to 4 business days - Country Victoria
Up to 6 business days - Perth
For express deliveries, Australia Post guarantees next business day delivery on all parcels that fall within Express Post delivery network. However, if your postcode falls outside the Express delivery network, it might take a little longer for your order to reach you. Learn more about Sassy Organics' Delivery
RETURNS & REFUNDS
Consumer guarantee
Sassy Organics offers a 30 day return policy, where the product does not meet the consumer guarantee, in accordance with Australian Consumer Law. 30 days is calculated from the day the product is received by you.
Change of mind
Sassy Organics also offers a 30 day return policy for change of mind. That means if you are not satisfied with your purchase, you are welcome to return it to us within 30 days of receiving your order for your choice of exchange or full refund, excluding original delivery costs. Please see full terms and conditions by visiting Sassy Organics' Returns and Refunds Policy
At Sassy Organics, we love our customers and we reward customer loyalty. For every dollar spent you will earn rewards, which can be used towards your next purchase. In summary, you will receive 5% off your order (in rewards value) each time you shop with us.
Here is an example of how you will be rewarded.
Spend $100 and receive $5 in rewards value

Spend $200 and receive $10 in rewards value

Spend $300 and receive $15 in rewards value and so on
After placing an order with us, you will receive a Reward Notification email, advising of your rewards value, based on your last order. To check your reward point balance at any time, go to your Sassy Organics account and check your balance under Voucher/Rewards.
Redeeming points
To redeem points, your reward point balance will be shown at the checkout page, under step 3, just prior to finalising your purchase. You can choose to redeem some or all the points earned. On the checkout page, you will also see the new points you have earned during the order, which can be used during the next purchase.
Product review rewards
Coming Soon!
Terms and conditions
Rewards available to Sassy Organics customers only
Thank you ❤️