About Us
Meet Aida – the proud founder of Sassy Organics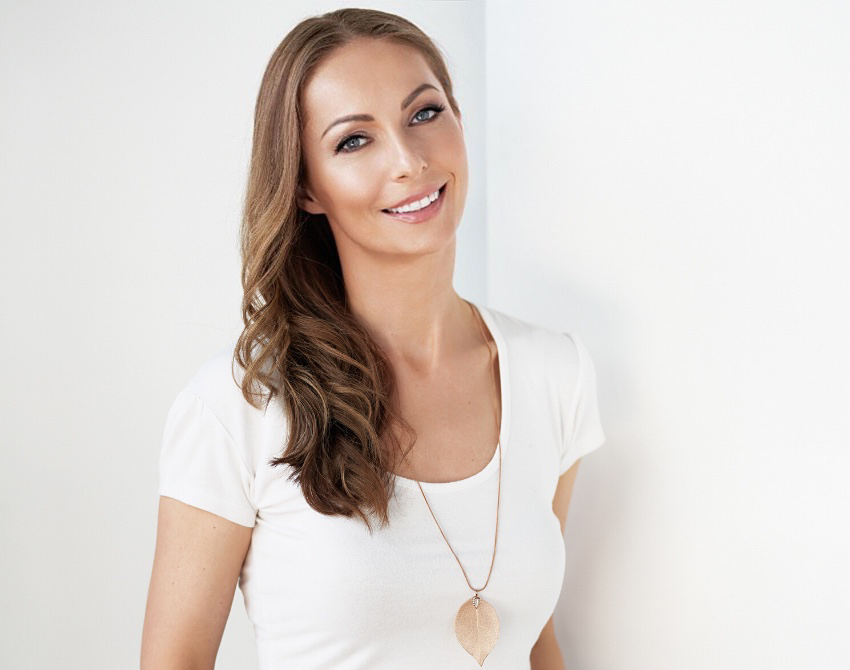 I founded Sassy Organics in 2016 to make shopping vegan and organic effortless.
In 2012, I battled some serious health issues, which ultimately put me on a lifelong journey with organics.
As I managed my medical conditions, I educated myself on the impact chemicals and synthetic hormones can have on our bodies.
I discovered that we absorb a lot of the dangerous substances found in commercial, everyday products, which can severely damage our health. Horrified, I decided to replace standard commercial products with organic ones.
As I continued my organics journey, my health and wellbeing were transformed. I became invested in this way of life and wanted everyone to enjoy the benefits, without having to first face a health scare. But I knew not everyone would have the time to research products and read lengthy labels.
So, I founded Sassy Organics – to empower others to embrace an organic lifestyle and provide a carefully curated and ever-growing collection of vegan and organic products.

If you want to get to know me better, you can head here and read about my journey to Australia as a Bosnian refugee. Yep, Sassy Organics is proudly owned and run by a former refugee!

What we do
Sassy Organics is an exclusively organic and vegan retailer committed to helping you adopt a healthier and more compassionate lifestyle.
Despite what the big names tell you, beauty shouldn't be pain. Aida is a true animal lover, who was vegetarian for over 15 years before adopting a vegan lifestyle in 2017. Ever since, Sassy Organics has been a 100% vegan online store, stocking only the best in vegan and cruelty-free products. Here at Sassy Organics, we're fighting to end animal abuse in the beauty industry and to create a world free of animal exploitation.
Sassy Organics grew from the belief that prevention is better than the cure and that leading an organic lifestyle should be effortless. That's why do all the tricky bits for you. Before adding a product to our trusted range, we're sure to investigate its origin, scrutinise its ingredients and, of course, trial it ourselves. Our range is ever expandable and affordable. We only stock the highest-quality organic and vegan products – from vegan skincare and vegan supplements to organic makeup and baby care.
Sassy Organics believes business can be a force for good. Sassy Organics is committed to protecting our planet at every possible turn and has removed all plastic waste from its online order packaging. In 2020, Sassy Organics started its recycling program via TerraCycle ®, using their Zero Waste Box™ solution. Now you can send us any empty personal care packaging that can't be recycled with your regular recycling and receive $10.00 in credit points to spend on your next order. Many beauty packages can't be recycled and end up in landfill and natural waterways. When you send them back to us, we pass them onto TerraCycle ® who turn the plastics into cool new products like picnic benches and kids swings. You can learn more about our recycling program here and read our full commitment to you, the planet and the animals here.
What we envision
With a range of over 1600 products (and counting), Sassy Organics is well on its way to becoming an epicentre of organic, vegan, and cruelty-free living. We aim to be a thought leader and an invaluable source of information on all things organic and vegan, both here in Australia and overseas.
We also promise to continue building our community of like-minded people who are committed to leading a healthy, sustainable and compassionate lifestyle. Whether you're just starting out or an organics enthusiast like us, Sassy Organics welcomes you.
To join the community and stay up to date with all things vegan and organic living, subscribe to our newsletter below.
Sassy and sustainable
We are so pleased to announce that we were finalists in the Top Sustainable Retailer category at the 2021 All Star Bash Awards. Power Retail's annual All Star Bash celebrates Australia's best retailers and their successes. Sustainability is at the heart of everything we do here at Sassy Organics, so it was amazing to be recognised for something we're truly passionate about!
Sassy Organics believes business can be a force for good and is committed to protecting our planet at every possible turn. We've removed all plastic waste from our online order packaging, and we make a conscious effort to support local and Fairtrade makers wherever possible. You can read our commitments to you, the planet and the animals here.
In 2020, Sassy Organics started its recycling program via TerraCycle ®, using their Zero Waste Box™ solution. Now you can send us any empty personal care packaging that can't be recycled with your regular recycling and receive AU $10.00 in credit points to spend on your next order. Many beauty packages can't be recycled and end up in landfill and natural waterways. When you send them back to us, we pass them onto TerraCycle ® who turn the plastics into cool new products like picnic benches and kids swings. You can learn more about our recycling program here and

See what others are saying about Sassy Organics
"Order was quick and absolutely beautiful! X love it." – BB
"Amazing service and LOVE the products. Used them this morning and my face has never felt so fresh and glowy! Would 100% recommend." – HF