Sassy Organics Commitment
---
Our promise to you

Here at Sassy Organics, nothing makes us smile more than seeing our customers happy. That's why we're committed to providing you a seamless shopping experience.

Got a query? You can reach us via our chat support, email, Facebook or Instagram. Our team is responsive, friendly and understanding. We love chatting with you and will always go out of our way to resolve any of your queries. Head here to get in touch.

We are also building a community of like-minded people looking to lead a healthy, sustainable and compassionate lifestyle. Over on our blog, we share all things organic, vegan and natural living, plus heaps of helpful product guides. You can also follow us on Instagram to join the @Sassyorganics community.


Mother nature matters

Sassy Organics is an eco-friendly and sustainable business that is committed to protecting our planet at every possible turn.

Starting with the products we stock, Sassy Organics offers a range of plastic-free and zero-waste products to support you on your zero-waste journey. And we make a conscious effort to support local and Fairtrade makers wherever possible.

We've also removed all plastic waste from our online order packaging, including Australia Post satchels and plastic packaging tape. Sassy Organics now wraps all orders using eco-friendly and locally sourced craft paper and boxes. Plus, we use Australia Post's carbon neutral parcel delivery service, to ensure all Sassy Organics orders are carbon neutral.

Soon to be a completely paper-free business, Sassy Organics keeps all invoices and payments receipts electronically. We're also shifting to an electronic packing slip system – the last step on our journey to becoming fully paperless.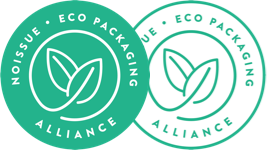 In 2020, Sassy Organics started its recycling program via TerraCycle ®, using their Zero Waste Box™ solution. Now you can send us any empty personal care packaging that can't be recycled with your regular recycling and receive $10.00 in credit points to spend on your next order. Many beauty packages can't be recycled and end up in landfill and natural waterways. When you send them back to us, we pass them onto TerraCycle ® who turn the plastics into cool new products like picnic benches and kids swings. You can learn more about our recycling program here.

Picky and proud

From day one, Sassy Organics has been offering you the best in all-natural and organic products. Shopping at Sassy Organics means all the hard work has been done for you. We investigate and test each product before adding it to our trusted range. Sassy Organics only accepts products that contain a full ingredients list – not just the 'active ingredients'.

At Sassy Organics we're picky because we believe we should be. Here's what you can expect from our range:
Only natural and organic ingredients*

Only toxin-free ingredients

No GMO ingredients

No animal by-products

No animal testing

A full ingredient list for each product
*While we prefer to stock certified organic products, we understand this certification is expensive and takes time. That's why we also accept products that have a high number of organic and natural ingredients.


Fighting to end animal cruelty

Sassy Organics believes in a world free of animal exploitation. We are committed to ending animal cruelty in the personal care industry and seek to educate our customers on the issue of animal testing. We promise to provide you with alternative, vegan and cruelty-free products that are effective, yet kind.

It's long since been debunked that a product must be tested on animals to be safe. Here at Sassy Organics, we ensure all our products are clinically tried and tested. But we also believe in beauty without the pain. That's why we promise the following:
All products are 100% cruelty-free

All products and their ingredients are never tested on animals

All products are vegan and free of animal by-products

All products and brands do not sell in China – where animal testing is mandatory