How to shop sustainably
Date Posted:15 October 2021
---
Sustainable shopping has lots of benefits for the planet and ourselves. But shopping sustainably can mean different things to different people. From buying reusable products like reusable straws to Australian products, there are lots of ways we can make our shopping habits more sustainable. use this guide to get started on your sustainable shopping journey.
Why you should shop sustainably?
There are many reasons we should consider shopping sustainably. Perhaps the most obvious is the environmental reasons. We're currently facing a waste and consumption crisis in Australia and 'the West'. Although Australia is known for many amazing things, it's also one of the most wasteful countries in the world in the world and our waste levels grow at twice the rate of our population. Our current consumption cycle is built on a throwaway model where we buy cheaper, poorer-quality goods that are designed to be replaced. But this model leads to mountains of landfills and pollution. Shopping more sustainably means trying to break free of this unsustainable consumption cycle. Another great reason to shop sustainably is that more sustainable makers and retailers have an ethical and social interests. Meaning, you're less likely to be supporting unjust working conditions and the exploitation of labourers and animals when you shop sustainably.
There are also lots of personal gains to shopping sustainably. Buying items that you love and know will last feels great. It's also great knowing you're supporting an ethical, sustainable or small business that has the planet, people and animals at heart – that's a purchase to feel good about. And of course, we can't talk about shopping sustainably without talking about money. While some reusable items require an investment up front, over time the habits you'll develop around mindful and thrifty consumption will see you save lots of money in the long run.
What does it mean to shop sustainably?
Shopping sustainably means different things to different people. Most people will think of shopping sustainably as buying products that are better for the environment. One of the main ways people shop sustainably is to opt for reusable products like a reusable coffee cup. Buying reusable products is usually to save on single-use plastic waste and other throw-away items that wind up in landfills. At Sassy Organics, we have a huge range of eco-friendly products including reusable bags and reusable straws that can help you along your sustainable consumption journey.
Shopping ethical is also an important part of sustainable shopping. Shopping ethical means supporting makers that provide their workers with fair, safe and just conditions, while also not exploiting animals or the natural environment. Many brands are both sustainable and ethical like Ethique, which specialises in solid beauty and personal care products that eliminate the need for single-use plastic bottles and tubes. However, Ethique is also an ethical brand that has multiple partnerships with organisations from environmental to community care and development. Opting for a brand like Ethique means shopping both environmentally and socially sustainable.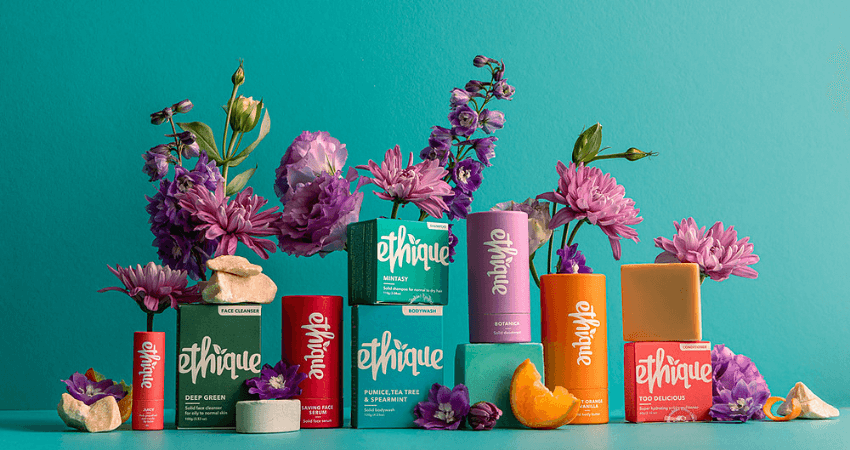 Is shopping small more sustainable?
Another part of shopping sustainably is choosing Australian made products and supporting Australian brands and retailers. Buying Australian products means supporting the local economy and providing local jobs. Australian made products are also better for the environment because they have to travel shorter distances to reach consumers and there are strict environmental laws for manufacturing in Australia. Another benefit to buying Australian products is that you can have confidence in their quality and know you're buying something that will last.
At Sassy Organics, we stock lots of Australian skincare brands and Australian makeup brands. Australian skincare brands are a great choice for shopping sustainably as they not only use better manufacturing processes but also lots of local, Australian botanicals and ingredients. The same is true for Australian makeup brands which adhere to strict guidelines to produce safe cosmetics.
One of our favourite Australian brands for sustainable products is Ever Eco. Since 2013, Ever Eco has been making reusable and sustainable products to help Aussies (and people around the globe) shop sustainably. Ever Eco were pioneers of stainless-steel reusable straws and are on a mission to help end the single-use plastic crisis. If you want to start shopping sustainably, we suggest starting with Ever Eco.
What is the best way to shop sustainably?
Shopping sustainably is about more than just buying lots of reusable products – it's a lifestyle and mindset. For starters, shopping sustainably is about breaking free of the consumption cycle that sees so many of us buying things we don't really need or want. When we make a conscious effort to live and consume more sustainably, we're really deciding to be more mindful about our purchasing habits. And when you do that, you find you'll only really shop when and what you need. Another part of shopping sustainably, as we've mentioned, is to focus on quality over quantity. Saving up for a reusable item or a sustainable item of clothing instead of buying five cheaper, unsustainable products can be a great experience. While you might have to wait longer, you'll feel better about the purchase, and you'll know you're buying something you want and will use time and time again.
When it comes to the actual buying, look for local and smaller retailers to buy your products from. Why is shopping small sustainable? Small and local retailers tend to have a focus on sustainable selling practices. For example, at Sassy Organics we use plastic-free packaging materials, carbon offset our parcels and offer a recycling program to provide a total sustainable purchasing experience. Part of shopping sustainably is to properly dispose of the waste that comes with any sort of shopping. This means recycling your packaging and, for beauty packaging, finding a proper recycling method like the one we offer via TerraCycle ®.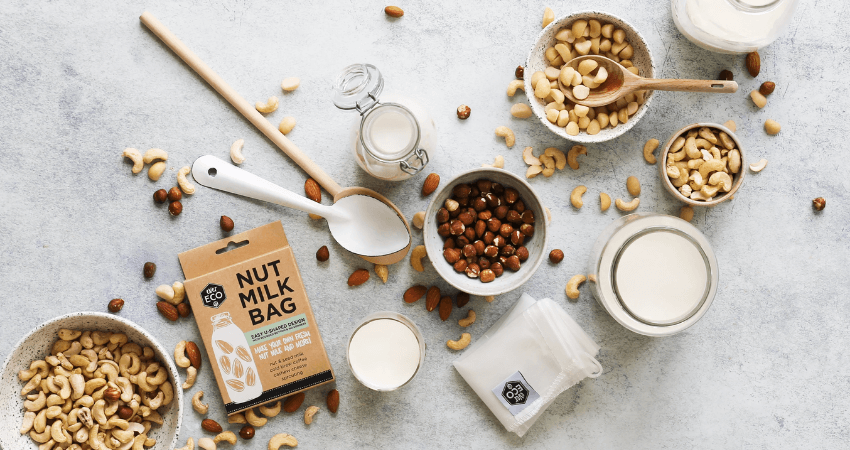 What is the best way to shop sustainably for others?
Many of us understand the importance of shopping sustainably on the day today, but we can also think about sustainable shopping when it comes to buying for others. Much like when we shop sustainably for ourselves, eco and ethical gifting is about our mindset. Eco friendly gifts are a great way to get someone something that is a bit different but also good for the environment. One of our favourite eco friendly gifts is to make a reusable product hamper. This can include an assortment of reusable straws and something like a reusable coffee cup, all put together with some stylish reusable bags. Another sustainable option is Australian gifts. At Sassy Organics, we have a range of Australian gifts including tea gift sets and other stunning Australian products that make impressive and thoughtful gifts. The last part of sustainable gifting is opting for eco-friendly gift-wrapping. Luckily there are lots of eco-friendly gift wrapping alternatives to single-use gift wrap, ribbons and bags. Reusable bags are of course a great way to deliver unwrapped gifts. But if you want to stick to wrapping, try and find recyclable and ethically or non-died wrapping papers. You can learn more about eco-friendly gifting over on our blog here.
RECOMMENDED PRODUCTS
---