Guide to natural hair care
Date Posted:1 October 2021
---
Natural hair care is haircare that doesn't contain nasty chemicals, synthetic ingredients or fillers like SLS and parabens. You can still achieve your hair goals and salon-worthy hair results with natural hair care products. Use this guide to see our top tips for switching to natural hair care and some products to get you started.

What is natural haircare?
Natural hair care products are those that don't contain harsh chemicals, synthetic ingredients and other nasties like parabens. It's important to avoid these ingredients when shopping for haircare Australia as they can strip your hair of its natural moisture, increase breakage and cause irritation. Here at Sassy Organics, we believe in making it easy to shop natural haircare Australia without having to read lots of labels and understand all the ingredients. But it can still be good to know what the worst ingredients are and, of course, which ones you want to use. When shopping for shampoo, you need to be mindful of Sodium lauryl sulphate (SLS) and sodium laureth sulphate (SLES). These are the main ingredient in lots of shampoos (and body washes) that cause the lathering, foamy effect. But they are also notorious for drying out the scalp and skin and, in some cases, leading to irritation. Other nasties include parabens, tricoslan, silicone and synthetic fragrances and colours – all of which not only bad for your hair and scalp but also the environment.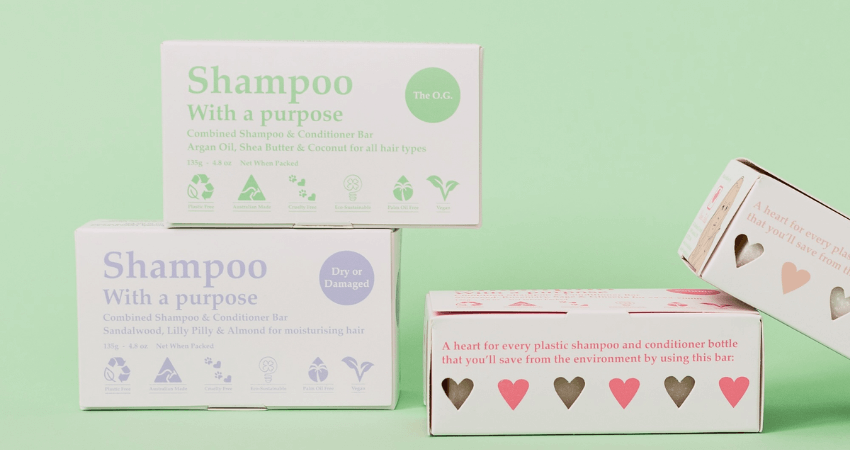 What are the safest hair care products?

So, which hair care products are the safest and which ingredients should you look out for? The safest hair care products are those that use all-natural ingredients without adding chemicals, fillers and other artificial ingredients. One of our favourite brands for clean hair care is Acure. Acure specialises in 100% vegan, natural and fuss-free hair care (and skincare) that works. From vegan shampoo to organic dry shampoo, Acure has all your everyday hair care needs sorted. All Acure hair care products are free from parabens, sulfate, petrolatum and mineral oil. Some of the best and safest haircare products you can use are those that combine natural plant extracts and oils for natural hydration. Think avocado oil, jojoba oil, argan oil and aloe vera. When it comes to natural and sustainable hair care Austraila, we can't look past Ethique. Ethique is a pioneer of solid vegan shampoo and organic shampoo, as well as other solid beauty and personal care products. Ethique uses no water in their products which not only saves on packaging, but it also means you're getting undiluted plant oils and cleansing plant extracts to nourish your hair, without stripping it of its natural oils and hydration.


Are organic products good for your hair?

In addition to choosing natural hair care, you might like to choose organic hair products. Organic ingredients are those that are grown in organics conditions – without the use of chemicals, herbicides and pesticides. The concern is that these chemicals can get into the final product when processed, potentially leading to dry hair or scalp irritation. Using an organic shampoo, for example, that also contains only natural ingredients means you can be sure you're not using any harsh chemicals on your hair, or sending any nasties down the drain.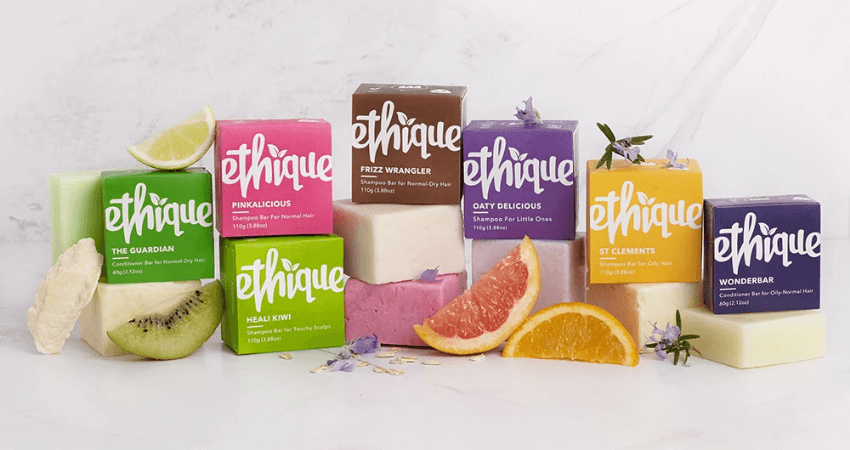 What is the best natural hair care routine?

Finding the best natural hair care routine depends on your unique hair type and goals, but there are a few general rules that a good natural hair care routine should follow.

1. Cleansing
You'll want to cleanse your hair weekly or bi-weekly if you have oily hair. For this we recommend using an organic shampoo and/or vegan shampoo like these from Shampoo with a Purpose. Shampoo with a Purpose make solid, plastic-free shampoo bars that contain no additives or chemicals. This makes them kind on the planet and your hair.

2. Conditioning
Next up, conditioning. You'll want to condition your hair about once a week using a conditioner that is full of natural plant oils and extracts. We recommend applying conditioner in the shower and rinsing it out before combing if you have oily to normal hair. If you have dry, thick or textured hair then combing the conditioner out while in the shower might help to prevent breakage while combing.

3. Detangling
Our hair makes knots and gets tangled together – this is true for some more than others. Detangling can be done many ways. You might like to use a wooden brush throughout the week to brush your hair and remove knots or tangles. A wooden brush is better for the hair as wooden bristles massage the head and stimulate blood flow which is good for your hair health and length. Plastic brushes, however, are less gentle and more likely to cause static and frizz. Or you might like to save your detangling for hair washing days and use a wide tooth comb. A wide tooth comb is much gentler on the hair and will help avoid breakages.

4. Plant oils for hair
What happens after hair washing depends on your hair type and needs. But a natural hair oil is a great way to add hydration and moisture without using any chemicals or synthetic ingredients. If you have dry hair you might like to use argan oil, if you have oily hair then you might like to use jojoba oil to balance out your natural oil production.

5. Weekly hair treatment
A hair treatment is like a weekly face mask but for your hair. A leave-in hair treatment can be added after washing and detangling your hair. The treatment will stay on for a specified amount of time before being washed out. A hair treatment is a great way to revive damaged hair or encourage hair growth.

6. Treat between washes as needed
Those with drier or dehydrated hair types might find their hair becomes dry or frizzy in between hair washes. If this is you, then we suggest using some more of your favourite plant oil throughout the week. Warm the hair oil in your hands and then rub it through your hair from about midway to the ends, focusing on the ends mostly. If you have oily hair, you might need to use a dry shampoo. A natural, chemical-free dry shampoo will remove excess oil without causing dryness on your scalp or hair.
How can I grow my hair faster naturally at home?
One of the most common hair goals is making your hair grow longer, faster. Many people believe we all have a set (genetic) growth length that our hair will reach. That said, there are things you can do to encourage faster hair growth. Using natural hair care is a great start as it will prevent damage and lead to healthier hair overall – healthier hair is key to hair growth. Avoiding heat tools, or at least use them with heat protectant, is another great way to promote the growth of your hair naturally. Another important factor is blood circulation and hydration. Luckily you can cover these two in one step with a deep scalp massage using a plant oil or hair oil. And, lastly, eating well and ensuring you get in enough vitamins. You might like to try a beauty supplement that's formulated to help boost the health of your hair skin and nails.
---