The main toxic chemicals used in shampoos
Date Posted:29 October 2021
---
Natural shampoo is the safest way to keep your hair clean and healthy. Conventional shampoos are known for containing harsh, chemical ingredients that promise to cleanse your hair. It's important to know which ingredients to look out for when shopping for shampoo and conditioner. Use this guide to find the best natural shampoo for your hair type.
What shampoos are harmful? Toxic ingredients in shampoo.
Shampoo is essential to any good hair care routine, but not all shampoos are created equal. Many conventional shampoos are packed with a long list of ingredients, containing anything from SLS to parabens. Because shampoos promise to clean your hair and remove oiliness, they're often full of stripping and harsh chemicals. Harmful shampoos are those that contain lots of synthetic ingredients, fillers, unnatural colourants, and fragrances. One common ingredient to watch out for in your shampoo is Sodium Laurel Sulphate or SLS for short. This cheap detergent strips the hair of all its natural oil, leaving it dry, which in turn can cause it to become oily in compensation. You might also spot an ingredient called Sodium Laureth Sulphate or SLES – a variant of SLS that should also be avoided. Both SLS and SLES are responsible for the foaming action of shampoos and soaps. Polyethylene glycol (PEG) is often used to give products a smooth, creamy consistency. But PEG is a toxin that can be absorbed by the body and disrupt our hormonal functioning. When looking for toxic ingredients in your shampoo, look out for ingredient lists that are very long and contain lots of confusing names, codes and numbers. It's always best to stick with shampoos that use recognisable ingredients like plant oils and extracts.
Which is the safest shampoo?
Natural shampoo – one that's made with all-natural and a limited amount of ingredients – is the safest. If you can find organic shampoo or one that's made with lots of organic ingredients, then even better. Natural shampoo is made using plant extracts, botanicals, oils and emulsifiers. Organic shampoo is made the same only the farming practices for those ingredients were organic – no pesticides or herbicides were used. Organic means there's even less chance of nasties getting in your shampoo and conditioner. When looking for natural shampoo Australia it's always good to read the label and look out for nasties like SLS, fragrance, triclosan and parabens. You can also choose to shop your shampoo and conditioner at a retailer that only stocks honest and natural haircare brands like Sassy Organics.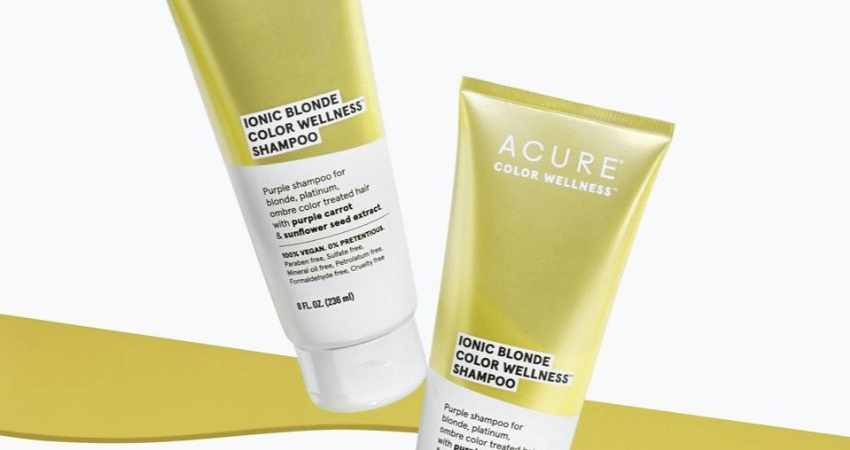 Is natural shampoo better for your hair?
If you've ever tried natural shampoo and conditioner, you might have found they feel too gentle on your hair as they don't foam as easily. This is true of some natural shampoo we've tried here at Sassy Organics. We've found, however, that if you buy a good quality natural or organic shampoo, you will have the same silky-smooth hair as if you were to use a commercial product. When you switch to toxin-free shampoo and conditioner, your hair may start to grow faster and fall out less. This is due to your scalp being nourished with botanical extracts and oils that provide vital vitamins and proteins for optimal hair growth and strength. Using natural haircare also means your hair won't be dried out and therefore won't get oily more quickly and need lots of washing.
Which is the best natural shampoo?
The best natural shampoo depends on your hair type, needs and goals. At Sassy Organics our range includes entirely vegan shampoo that is also natural with lots of organic options. Here are just some of our favourites for toxin- and chemical-free shampooing.
1. For curly hair
Looking for a natural shampoo Australia that's also going to help your curls take shape and shine? The Acure Ultra Hydrating Shampoo with Argan Oil and Pumpkin is one of the best for hydrating curls and strengthening their structure.

2. For oily hair
Natural shampoo is up to the task of cleaning oily hair – with the added benefit of keeping oil at bay for longer. The Shampoo With a Purpose bars are concentrated and therefore great for deep, but natural, cleansing that removes all dirt and oil build-up. If you also have limp hair, you can choose the volume bar for an added boost.

3. For dry or frizzy hair
When it comes to taking care of dry, damaged or frizzy hair we love the Saba Organics Rose Geranium shampoo. This organic shampoo is packed with aloe vera for its soothing effects, as well as natural plant oils like Argan for deep nourishment and moisture.

4. For colour treated hair
Looking for the best purple shampoo Australia to banish those brassy tones? If so, the Acure Ionic Blonde Shampoo is for you. This vegan shampoo is the best purple shampoo Australia as it's full of naturally soothing and colour-enhancing ingredients. It's also sulphate, silicone, paraben and petrolatum free – to keep your coloured locks looking their best.

5. For the eco-warrior
Looking for a natural shampoo that's also eco-friendly? The Ethique range is full of natural shampoo and conditioner bars that are natural, cruelty-free and vegan. Ethique has a bar for every hair type and needs so you can still meet your hair goals without the plastic waste.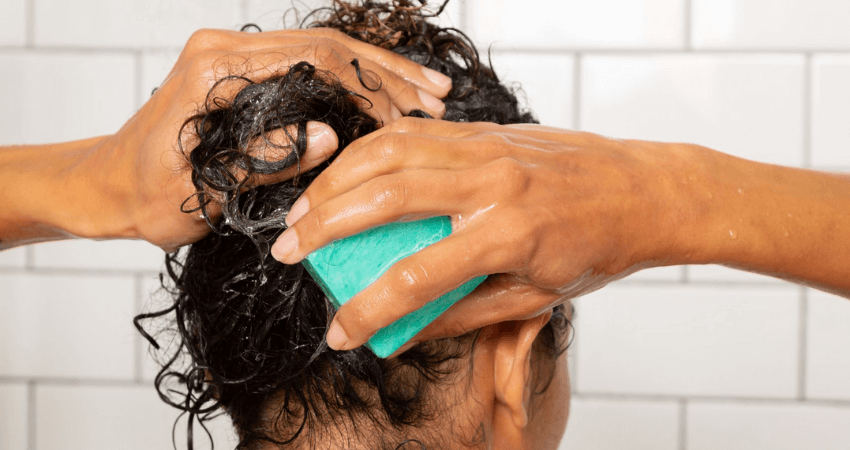 What is the best natural hair care routine?
Your haircare routine will depend on your hair type and texture. That said, there are some basic 'rules' to maintaining a good natural hair care routine.

1. Cleansing
If you have oily hair, you'll want to shampoo twice a week. If you have dry hair, you don't want to shampoo too often – once a week should do it. Those with thick or curly hair can brush their hair with a gently, bamboo brush before getting in the shower – this helps products reach the scalp, rather than get stuck in the hair strands alone. You can also start by working the shampoo from the bottom of the scalp, near the neck and up towards the forehead. Those with oily hair might like to shampoo twice.

2. Conditioning
Conditioning is just as important as shampooing. It's good to condition your hair at least once a week with a conditioner that is packed with natural plant extracts and oils. Those with fine or oily hair should only apply conditioner to the ends and can wash it out before combing. But those with thick or curly hair might light to apply conditioner from the top of the head, down. They can also comb the conditioner out in the shower, rather than washing it off – this helps the combing process and prevents breakage.

3. Plant oils for hair
What you do after washing, depends a lot on your hair type. But most hair types could benefit from a natural hair oil. Plant oils are a great way to add hydration and moisture without using products that could contain nasties. For those with dry hair, a thicker, nourishing oil like argan is recommended. You can apply the oil from the top of the scalp, down – concentrating on the ends. Those with oily hair could benefit from using jojoba oil to balance their natural oil production and prevent excessive oiliness. You can always apply jojoba oil before washing your hair if you're worried about oiliness.

4. Weekly hair mask
Like our skin, our hair needs a weekly 'mask' or treatment to hit refresh and boost its nutrient levels. Dry or curly hair types can benefit from a leave-in hair treatment that can be used after washing and detangling your hair. Those with oiler hair can always use a wash-out treatment that will stay on for a specified amount of time before being washed off. A hair treatment is a great way to heal damaged hair, balance oil production, strengthen the hair and boost hair growth.

5. Treat between washes as needed
Those with drier or dehydrated hair types might find they need to reduce frizz and dryness in-between hair-washing days. For this, we recommend running a plant oil throughout the ends of your hair and where there is fizziness. Those with oily hair, however, could find they get oily or limp looking hair in-between washes. We don't recommend washing your hair again when this happens but instead using a natural dry shampoo. A chemical-free dry shampoo will remove excess oil without stripping the hair or drying out the scalp.
RECOMMENDED PRODUCTS
---