Ethical & eco friendly gifts for Christmas
Date Posted:7 October 2021
---
What does Christmas mean to you? Is it filled with stress, busy shopping centres, driving around for an hour trying to find a car park, and all to end up with large debt on your credit card? With so much going on, it's easy to forget what Christmas is really about. Whether you are religious or not, Christmas is a time for family. A time to celebrate being together. It's a time to be thankful for all that we have and to give to those that are less fortunate.
How can Christmas be ethical?
Christmas is such a joyous time of year. But it can also be a time of mass consumption where we buy lots of gifts, sometimes for the sake of just buying a gift. In 2020, Gumtree discovered that over 19.3 million unwanted gifts were received in 2019. This is a lot of wasted gifts and that's not even mentioning the amount of wrapping paper that ends up in landfills. Aside from waste, there are other ways Christmas can be unethical. For example, where and how the product is made. Many gifts are made by people in the Global South, working in poor conditions and for little pay. And of course, there are things like beauty gifts that are tested on animals or contain animal-derived ingredients. It is possible, however, to have an ethical Christmas.
How can Christmas be ethical? One of the main ways you can have a more ethical Christmas is by focusing more on having a special time with loved ones than presents. That's not to say the gift-giving has to stop. There are lots of ethical, eco friendly gifts as well as Australian gifts that you can choose to ensure the gift you give is not only valuable but good for the environment and those who made it. Eco gifting doesn't have to mean buying reusable or plastic-free alternatives. Bamboo socks are one of our favourite eco gift ideas. The Funky Sock Co makes some of the brightest bamboo socks we've ever seen. Their bamboo socks are fun, ethical and sustainable – making them a great stocking filler at Christmas time.
What do you get someone who is eco friendly for Christmas?
People who are eco friendly can be hard to buy as they want to avoid unnecessary waste and might not usually buy many material things at all. Making a little gift pack with reusable straws, a reusable coffee cup and reusable bags is one of our favourite eco friendly gifts. A great brand for eco friendly gifts is Cheeki. From reusable coffee cups to a stylish stainless steel water bottle, Cheeki has something for every eco-warrior. If you're buying for someone who loves beauty and skincare but still cares about the planet, then try Ethique. Some of our top eco friendly gifts come from the solid beauty brand Ethique – their selection of body, hair and skincare bars can make for some great eco friendly gifts. You can choose a few and arrange them or buy an Ethique sample set so they can try a few.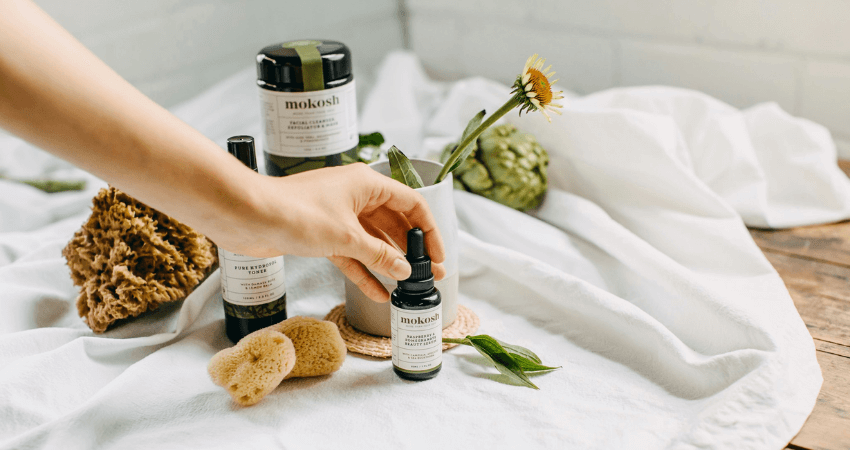 Gifts for mum Australia
Shopping for gifts for mum Australia? We've got you covered. You can still spoil mum this Christmas without costing the planet or compromising on ethics. Our range of all-natural, cruelty-free and organic personal care makes it easy to shop for gifts for mum Australia. If you want to impress, we suggest a skincare gift set, so she can enjoy a selection of quality skincare. A skincare gift set is also great when you're not sure what to get but know mum's favourite brand or skincare needs. If you're looking for more eco gifts for mum Australia, then our range of reusable alternatives will be sure to please mum with a reusable coffee cup or shopping bags.
Gift packs
Gift sets are a great gift as they look stunning and impressive and give your gift recipient a selection of things to enjoy. Our range of natural, organic and eco gift sets covers all the bases – from skincare and haircare to house and health. Got a tea drinker in your life? Tea gift sets are one of our favourite gifting options. You can shop tea gift sets that have a selection of herbal teas and a tea infuser, which can make for a lovely experience. Our range of tea gift sets includes Organic Merchant's selection of botanical, native, wellness and fruity teas – so there's something to please everyone. If you're buying for a skincare or beauty lover, a luxe skincare gift set is the way to go. You can choose a skincare gift set for face or body care. Ethique has a beautiful range of eco and ethical skincare gift sets that are a fun way to try solid personal care.
Buy local
If possible, it is always great to buy local, Australian gifts. Many local businesses are smaller and family-owned, which means you can give directly back to our economy when you buy from local producers and retailers. Another reason for shopping local is that you'll reduce the carbon footprint on your gifts and can ensure that you're buying truly ethical presents. Ordering things from overseas leaves a much higher footprint on the planet, especially during this time of the year. Remember, it's never too late to have a green and sustainable Christmas. When you shop at Sassy Organics, you're not only supporting a small, Australian retailer but plenty of local Australian makers. Our range of Australian gifts includes everything from Mokosh Skincare gift sets to Ever Eco products. Ever Eco is an Australian plastic-free and reusable lifestyle brand whose products are always gift-worthy – a great way to help others in your life reduce waste, in style.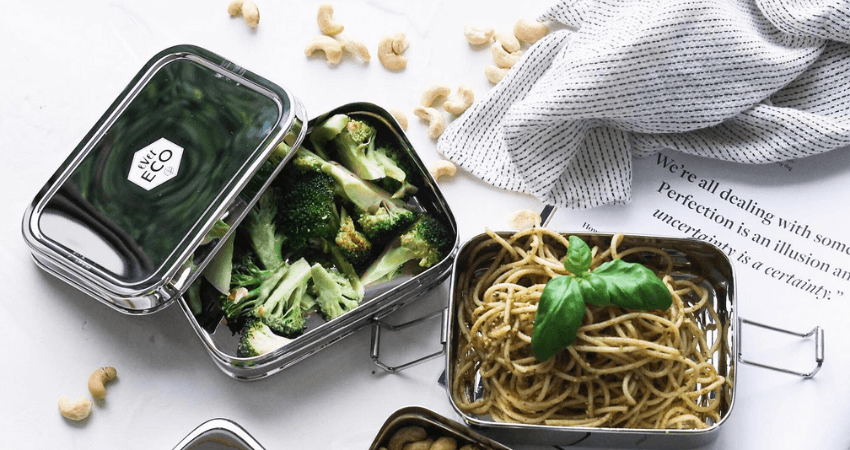 When you're unsure what to get
If you are really unsure what to get the person you're buying for, a gift voucher is always a great option. A gift voucher is good when you've not got much time and it allows them to pick exactly what they want. Sassy Organics has vouchers starting from just $25.00. You simply select and purchase the voucher you like and we will do the rest! Prior to finalising your purchase, you will be asked to include details of the person the voucher is going to, your message to them and select the date and time when the voucher is to be emailed. It's ethical gifting made easy.
Christmas cards & wrapping paper
Gift wrapping is a tradition. But it's not exactly environmentally friendly. Luckily there are lots of eco friendly gift wrapping alternatives to single-use gift wrap, ribbons and bags. A reusable bag is a great way to deliver unwrapped gifts as it has the added bonus of a stylish bag the recipient can use time and time again. If you want to stick to wrapping, try and find recyclable and ethically or non-died wrapping papers. Paper strings and bows are also a great alternative to plastic ones. When it comes to a Christmas card, we always recommend using a Sow n Sow card as it's not only made locally from recyclable card and eco dyes, but it also has seeds inside that can make for an extra little gift – how cute?
Don't start the New Year in debt
When Christmas is over, the last thing you want is a large credit card debt. Avoid starting the new year off in debt by taking advantage of Afterpay and ZipPay. While these facilities allow you to receive the products straight away, unlike a credit card the repayment is set up to direct debit over a number of weeks. Ultimately, the money is paid off sooner, unlike a credit card which can hang around for months or even years if you're not great at managing debt and repayments. Avoid the hassle of going to shops and dealing with crowds by being organised and buying your Christmas gifts online before the Christmas rush.
The Sassy Organics team wishes you and your family a very healthy and happy festive season. Stay safe, well and positive!
RECOMMENDED PRODUCTS
---