Best natural anti aging skin care
Date Posted:15 November 2021
---
Skin ageing is a natural process but one many of us try to minimise. Skincare is one of the main ways we can keep our skin looking younger for longer. Use this guide to anti-ageing skincare to find out how you can start looking and feeling your best.

What is anti aging skincare?
To understand anti-ageing skincare, we need to first understand how our skin ages. As we age, the outer layer of our skin (epidermis) thins due to a slower rate of cell production. This can lead to creping or wrinkling skin. Similarly, our skin produces less collagen and elastin as we get older, which means our skin is more likely to sag and droop. Age spots are the result of the remaining pigment cells (melanocytes) increasing in number and clustering in certain spots. Areas that have had high sun exposure like the chest and back of hands are more prone to age spots. Blood vessels in older skin are more likely to be visible and to break and bruise. All of these skin changes are considered healthy and a normal part of our natural ageing process. That said, many people are eager to prevent and minimise these signs of ageing. One of the most common ways people try to do this is using anti-ageing skincare.

Which skincare is best for anti-aging?
For the most part, those looking to use skincare for anti-ageing will follow a fairly standard skincare regime but use specifically anti-ageing products. These products contain ingredients that have proven to help prevent and minimise the effects of natural skin ageing. Vitamin C is a common ingredient as it's a strong antioxidant that protects the skin from free radicals which can increase the signs of ageing. Peptides are molecules that occur naturally in living organisms – some have been shown to stimulate collagen production. When using peptides, however, it's important to check that it's plant-based and not an animal-derived peptide. Tea extracts like green and black tea are popular for their antioxidant and anti-inflammatory properties. Grape seed extract is another antioxidant but one that also has collagen-stimulating abilities.
Looking for the best skincare for mature skin Australia? When choosing products to make up your anti-aging skincare routine, there are a few that can't be missed. The delicate skin around our eyes is prone to wrinkling and creasing. For this reason, it's a good idea to use an eye serum. An eye serum is different to an eye cream in that it is not a moisturiser consistency but a thicker, clear viscosity. Serums are used before moisturisers to add a boost of highly concentrated and targeted skincare ingredients. The Jojoba Company's Transformative Eye Serum is a powerful anti-ager with ingredients that lift, tighten and brighten for a natural alternative to anti-wrinkle injections.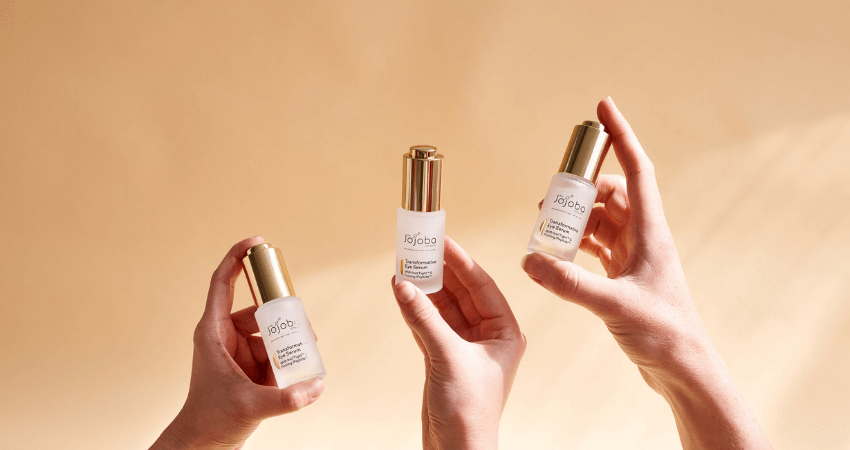 A face serum is a skincare product that goes after cleansing but before moisturising. A face serum is used to add a big boost of potent skin-benefiting ingredients. Something like a collagen face serum is great for anti-ageing as it penetrates the layers of the skin to actively promote cell turnover and collagen production, resulting in plumper and younger-looking skin.
One of the most important steps in an anti-ageing skincare routine is moisturiser. Moisturiser works to seal and lock in moisture on the skin. Moisture and hydration are essential to keeping the skin plump and preventing the signs of sagging and creping. When looking for a moisturiser, you'll want to choose one that's got anti-wrinkle properties. A good anti-wrinkle moisturiser will be formulated to fill out fine lines and actively improve cell turnover and collagen production.
One of the hardest parts of deciding on an anti-ageing skincare routine is knowing which products to pair up. Choosing a set is a simple solution. Some of the best skincare for mature skin Australia that we've found is from the La Mav Age Defence range, which you can buy in a starter set. This starter set includes a cleanser, face serum and moisturiser that are all formulated for anti-wrinkle and anti-aging needs. Using a set means you can rest assured the products you're using work well together.

What is the most important anti-aging product?
One of the most important and yet most overlooked anti-ageing products is sunscreen. Sun damage is one of the leading causes of visible signs of ageing. The sun's rays damage the collagen and elastin fibres in our skin which can lead to anything from wrinkles and fine lines to spider veins and age spots. Sunscreen, or SPF, is essential if you want to minimise the visible signs of skin ageing. You should wear sunscreen every day, even when it's not particularly hot outside and use other sun protection methods like broad-brim hats and staying out of the direct sun as much as possible.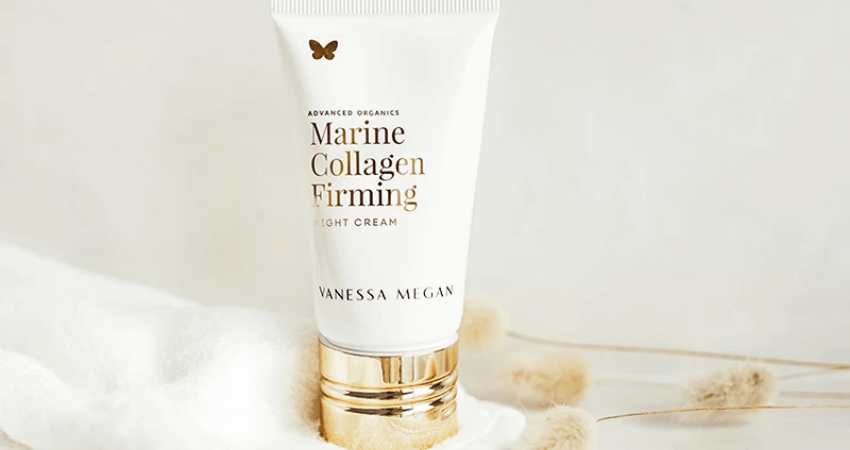 The other really important ingredient in anti-aging products is collagen-stimulating ingredients. While some skincare products use animal-derived collagen, this is not the best source. Animal collagen is not designed to become collagen in the human body, plus there are much kinder means of boosting our collagen that doesn't involve using our furry friends. There are many different plant-based vitamins and minerals that work to boost collagen by enhancing and helping our body's natural collagen-production systems. Such plant ingredients include vitamin C, Zinc, Copper and the mineral Silica. Plant-based marine collagen is another popular alternative to animal collagen. Australian skincare brand Vanessa Megan sources its marine collagen for its powerful anti-ageing night cream from Tasmanian Kelp. This night cream combines marine collagen with Banksia for the ultimate plumping treatment.

Does skincare actually help aging?
Yes! The right anti-ageing skincare can produce visible results and improvements for your skin. That said, there are other things you can do to keep your skin looking younger and plumper. Firstly, maintaining a balanced, plant-rich diet will ensure your skin is nourished from the inside out with lots of vital micronutrients. You can also use a collagen supplement. If you're looking for the best collagen supplement Australia, then we suggest the Qsilica capsules. The Qsilica Pro Collage One-A-Day Capsules contain colloidal mineral silica, acerola berry and vitamin C, which all maintain the skin's health and boost your body's natural production of collagen. Another one of the best collagen supplement Australia that we've found is the Qsilica liquid collagen. The Skin, Hair and Nails liquid collagen helps maintain collagen health and formation as well as supporting skin's structure and integrity. Plus being liquid collagen it's easy to take and digest.
RECOMMENDED PRODUCTS
---