What is protein and why do we need it?
Date Posted:19 March 2017
---
Protein is made up of single amino acids, all of which have unique roles in the body. Amino acids act as substrates (the first ingredient needed) to make important neurological and metabolic pathways. A deficiency in any amino acid can impact your mood, including affecting anxiety and depression, and also impact such things as your skin and collagen production!

Benefits of protein
When we eat foods that are rich in protein, we supply our body with all the essential amino acids needed for our cells to function optimally. That's right. Protein is not just about bodybuilding! It's about health, and for many of us, especially women, we are not consuming adequate protein to meet our needs. Additionally, if you exercise regularly and want to keep your muscles looking toned and feeling strong, consuming a protein drink within 15 minutes post-exercise will ensure your body doesn't 'eat away' at its muscle reserves to replenish what the workout used up.

How much protein do I need?
Ok, so we know we need protein… but how much is enough? And how do we get it?
A general rule of thumb is 08. kg of protein per kilo of body weight. Increase that to 1.1 g protein/kilo body weight on days you are exercising. So, a person who weighs 70 kg would need approximately 56 grams of protein on a sedentary day, and 77 g on an exercise day. Some good protein sources include legumes and pulses like chickpeas and lentils, hemp seeds, edamame, tofu and other soy products.
Are you lacking protein?
Take this quiz to find out!
Do you have low energy?

Do you get frequent headaches?

Do you have weak or splitting nails?

Do your nails ever have longitudinal ridges?

Do you take a long time to recover after exercise? (eg. Sore muscles for more than 1-2 days)

Do you feel burnt out after exercise? (e.g do you feel extremely fatigued for hours post-exercise)
If you answer yes to any of these questions, you may benefit from adding some more natural protein to your daily routine.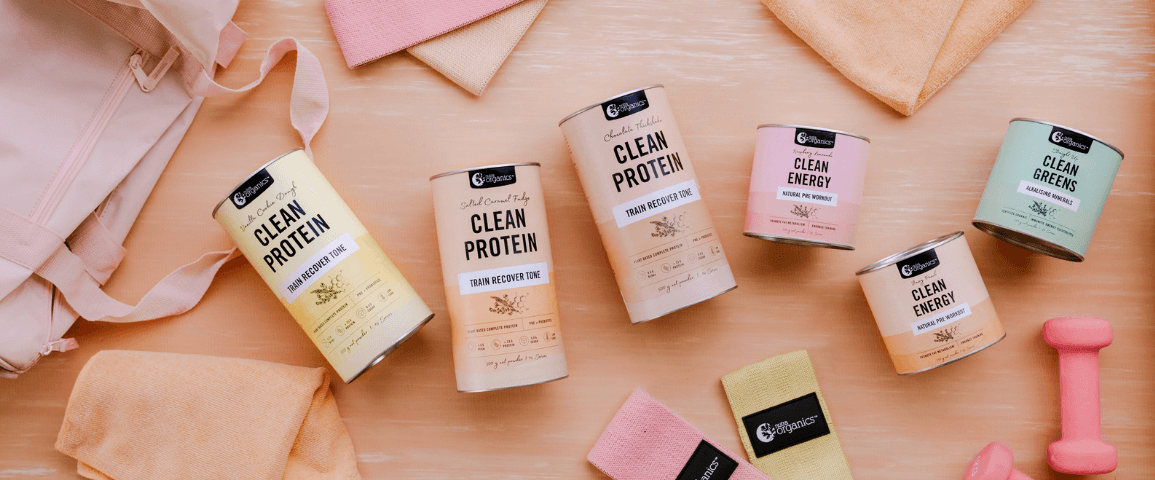 Protein on a vegan or plant-based diet
If you're not ensuring that you consume adequate protein sources at every meal and snack, there is a good chance you are not getting enough protein. If you follow a vegan diet, it's even more important you're careful to eat a good source of protein at every meal to ensure you meet your daily needs. No matter what diet or lifestyle you follow, you may wish to supplement with a protein powder like hemp protein powder, for example. You can use a protein powder to add a protein boost to a range of healthy recipes like smoothies, power balls and other healthy baked goods. A protein powder is also great for those looking to get more protein in their diets to build muscle mass and support their gym gains. There are a few things you should know and look for when shopping for vegan protein powder in Australia.

Can you build muscle with vegan protein powder?
The short answer? Yes. The only reason a plant based protein powder wouldn't be as effective for bodybuilding is if it wasn't a complete protein. Remember, protein is made up of amino acids. If a protein source doesn't contain nine essential amino acids then it's not complete and won't support your gains as well. Documentaries like The Game Changers have proven that not only is vegan or plant based protein great for building muscle, it's often healthier than animal-based protein.

Best vegan protein powder in Australia
Vegan protein powders are usually made from a pea and rice blend and often contain added vegetable enzymes to aid digestion. Another great plant-based option is hemp protein powder. Hemp Foods Australia makes some of the best vegan protein powder Australia as their hemp protein powder has a complete amino acid profile and is naturally full of minerals and vitamins. Whether you're vegan or plant-based, or not, most people find vegan protein powders much easier to tolerate than whey (cows milk) protein, as so many of us have an intolerance (whether you know it or not) to dairy. When looking for plant based protein powder in Australia, you'll want to stay away from those that use artificial colourings and flavours. You should also note how the protein is sweetened. Stay away from proteins that are overly sweetened whether with sugar or artificial sweeteners. The best plant based protein powder in Australia is a protein powder that is minimally processed, contains only natural sweeteners and colours and is boosted with other beneficial nutrients like minerals, vitamins, enzymes and pro/prebiotics.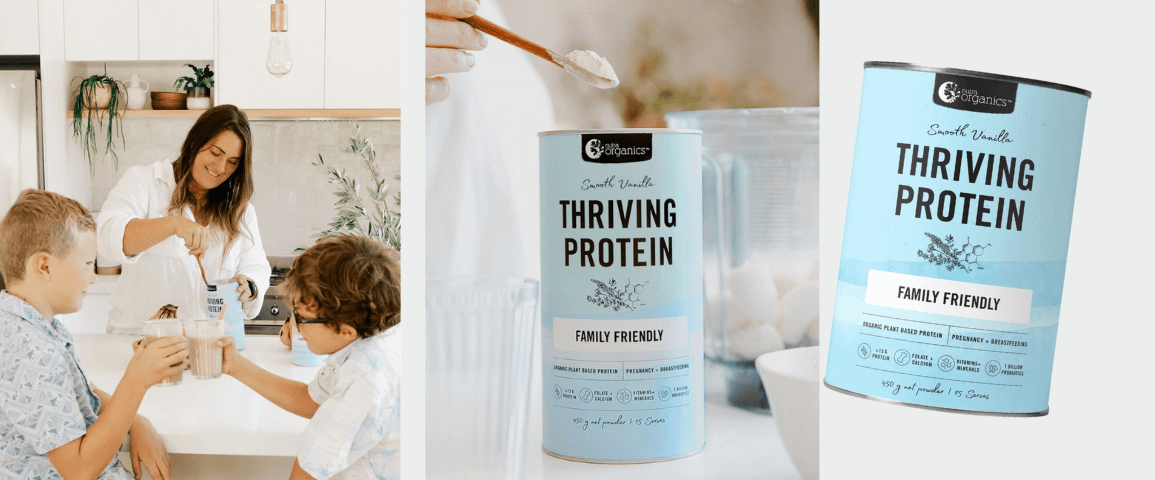 Best vegan protein powder brands Australia
Here are our top picks for those looking for vegan protein powder Australia but don't know where to start. Macro Mike is the best vegan protein powder in Australia for those that usually hate the taste and texture of health supplements. Macro Mike founder Mike Kellett is both gluten and dairy intolerant. He saw a gap in the market when most of the vegan proteins he tried were gritty and flavourless. He set himself a goal of making the best tasting plant-based protein powder. And he succeeded. Macro Mike protein is smooth, tasty and available in a range of irresistible flavours. We're talking peanut butter, cookie dough, and salted caramel. Plus, Macro Mike protein is 100% natural, GMO-free, gluten-free, vegan and refined-sugar free. You can use the Macro Mike range in smoothies and smoothie bowls but they're also great for making things like protein brownies and pancakes.
Nutra Organics is another one of our favourite brands for hemp protein powder and some of the best plant based protein powder in Australia. Nutra Organics is an Australian family business that's been providing organic, natural and clean health supplements since 1998. Nutra Organics protein powder range includes something for everyone. There are family-friendly protein powders like the Thriving Protein or there are beauty-focused proteins like the Vegan Hemp Protein Berries. This hemp protein powder is formulated to help you achieve healthier hair, skin and nails. All Nutra Organics proteins are all certified organic too, so you can be sure they're free from any nasties like pesticides and other harsh chemicals.
RECOMMENDED PRODUCTS
---