The difference between serums & moisturisers
Date Posted:15 October 2021
---
Both serums and moisturisers hydrate the skin, but aside form their appearance and texture, what really is the difference? And do you really need both?
What exactly is a serum?
Serums can be either water or oil-based. Serums are full of active, potent ingredients like peptides, vitamins, minerals and antioxidants. Serums are formulated for specific skin concerns and goals, making them a great way to see more results from your skincare routine. As the molecule size in serum is much smaller than moisturizers, serums can penetrate deeper into the skin. A serum is also very concentrated, so a little often goes a long way. A moisturiser is different to serum in a few ways. In their very basic form, moisturisers are made up of oil, water and emulsifier. This is the base that lots of other skin-improving ingredients are added to. A natural moisturiser will hydrate and nourish the surface of the skin, lock in moisture and protect the skin throughout the day. Due to the larger molecule size in a moisturiser, it will not penetrate below the first layer of the skin.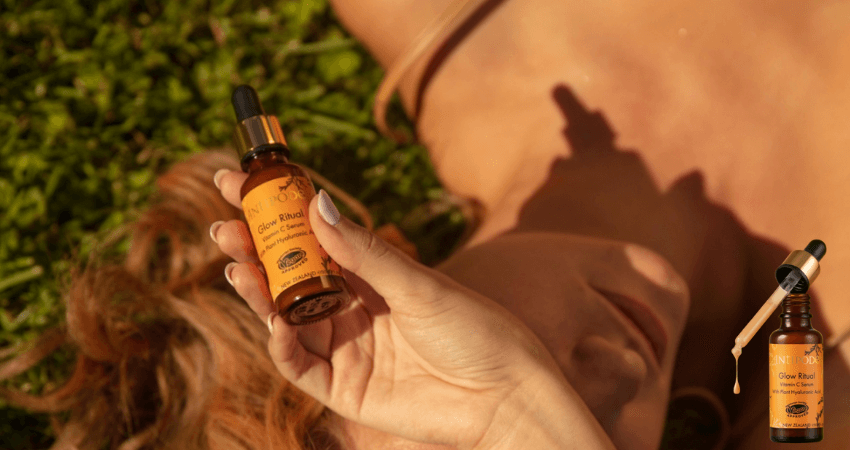 What does a serum do?
Is serum is used to address specific skin concerns or reach certain skin goals. There is a serum for just about any skin goal including reducing acne, anti-ageing, deep hydration and reducing redness. One of the most popular types of serums is Vitamin C serum. Vitamin C is used for its ability to heal a whole range of skin concerns including reducing dark circles and spots, the signs of ageing and skin dullness. If you're looking for vitamin C serum Australia, we suggest the Antipodes Skincare Vitamin C Serum. Antipodes Skincare's new Glow Ritual serum is one of the best vitamin c Serum Australia. Antipodes Skincare has formulated this vitamin C serum Australia with hyaluronic acid for extra plumping and hydration, as well as Kakadu plum for better-looking skin. Another one of the best Vitamin C serum Australia is the La Mav Vitamin C Brightening Oil which also works to brighten, even and plump the skin.


Do I need both serum and moisturizer?
You don't need both a serum and moisturiser, but you do need a moisturiser. Because a moisturiser works to lock in moisture and protect your skin, it's an important step that can't be missed. A serum isn't crucial unless you want to achieve certain skin improvements, prevent the signs of ageing or take more thorough care of your skin. Just using a moisturiser will help protect your skin and keep it consistent, but it won't do a lot to actively help heal or treat your skin. Using a serum and a moisturiser together, however, will ensure your skin is getting lots of nutrients and enough moisture
Can a serum be used as a moisturizer?
No. A serum might be hydrating, depending on its formula and purpose, but it's not the same as a moisturiser. A serum seeps into the deeper layers of your skin and works to make long-lasting improvements at the cellular level. But this means a serum can't prevent moisture loss on the skin's surface or protect the skin's outer surface from environmental damage. Knowing that you need a moisturiser, you might be wondering: what is the best moisturiser? This all depends on your skin type. At Sassy Organics, we believe the best moisturiser is one that is all-natural, cruelty-free, vegan and works for your skin type. Generally, those with dry, ageing or dehydrated skin will enjoy a moisturiser that is slightly thicker and more emollient. Those with combination, oily or acne-prone skin might opt for a lighter moisturiser or even an oil-free moisturiser. When choosing a moisturiser, it's good to choose a night cream with a richer formula for nighttime and a day cream with added protection for your morning skin routine. The best moisturiser for the daytime is a moisturiser with spf. A moisturiser with spf will not only lock in moisture on your skin but will help protect it from the harsh sun rays and UV light. Using a moisturiser with spf helps prevent the signs of ageing and protect your skin from skin cancer.
What goes first serum or moisturizer?
The general trick to knowing what product should go when is runniest or most liquid formula to the least/most thick formula. A serum always goes before moisturiser or night cream. First cleanse, dry and tone the skin (if you use toner), then apply your serum. It's also a good idea to let the serum sink into your skin a little before you apply your moisturiser ­– not when the skin is dry to the touch but just slightly tack with the serum. Another tip for helping skincare products absorb better is to spritz your face with a hydrating mist or toner before applying them. Just make sure when applying your serum it's safe for daytime wear. Some serums contain ingredients like retinol that can make your skin more prone to sun damage and should therefore only be worn at night.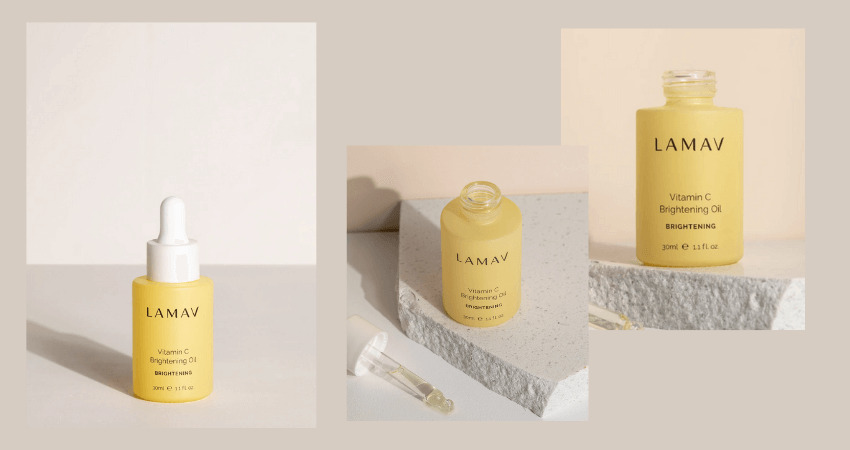 Are serums good for sensitive skin?
Yes, there are lots of serums that are great for sensitive skin. Just avoid serums that contain potent anti-aging ingredients like retinol that can be harsh on the skin. It's also good to stick to natural skincare brands that make serums with sensitive, easily inflamed skin in mind. One of our favourite brands for sensitive skin products is Mokosh. The products from Mokosh are formulated using the wisdom of science, nature and Ayurveda practices. The Mokosh Chia Seed Beauty Serum is is a powerhouse antioxidant booster, rich in omega-3 and omega-6 fatty acids, made from a blend of 10 precious botanical oils that keep skin feeling supple, smooth and youthful. This Mokosh serum is great for sensitive skin as it's gentle and works to actively reduce inflammation and redness, not cause it
What is the best face serum Australia?
Our range of serums is all-natural, organic and tried and tested by us here at Sassy Organics. The best face serum Australia, depends on your skin type, needs and goals. Acure is a great brand to start with if you're looking for a natural and organic serum that's also simple, effective and affordable. The Acure serums are divided by skin type and include one for brightening, soothing sensitivity, hydrating, and anti-aging. Antipodes Skincare also has a huge range of organic serums that are uniquely formulated with potent New Zealand botanicals. Founder Aida loves the Antipodes Skincare serums for their deep hydration and anti-aging benefits. Just remember finding the right serum for your unique skin is a process of trial and error, but the results are always worth it.
RECOMMENDED PRODUCTS
---