Benefits and uses of lavender essential oil
Date Posted:9 June 2022
---
Lavender is used in many formulations due to its ability to assist in many ailments. As a pure essential oil, lavender not only smells divine, but has a number of beneficial properties.
What is lavender oil good for?
A good therapeutic grade lavender essential oil is a staple for your oil collection, as it is good for so many things! Lavender essential oil is very versatile and can be used a number of different ways. Whilst the more traditional uses of lavender includes aromatherapy oils, lavender has also been used in many cosmetic products including body lotions, body scrubs, bath soaks, natural deodorants and even hand sanitisers.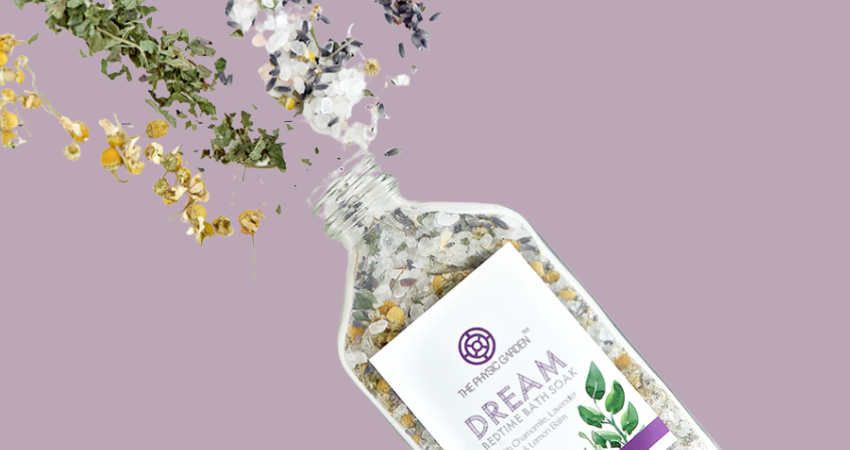 Lavender oil uses
As a natural calmative – a few drops of essential lavender oil on the skin, in an oil burner or on your pillow works by stimulating alpha brain waves via aromatherapy to increase feelings of calm. Alternatively, enjoy a bath with The Physic Garden Natural Herbal Bath Soak Dream before bed or relaxing massage with Butt Naked Lavender Cleansing Body & Face Oil, containing lavender essential oil
Anti stress and anti anxiety – therapeutic grade essential oil can be taken internally or used as aromatherapy to reduce feelings of stress and anxiety. You could also have a cup of Organic Merchant French Lavender Earl Grey Tea, which is infused black tea with a French bouquet of lavender and rose
As a sleep remedy – as lavender has a mild sedative action, it can be used before bed to help sleep onset and quality. Dried lavender can be used to help aid in sleep. Black Chicken Remedies dried lavender pyramid is filled with the purest dried lavender to relieve nervous tension and insomnia.
As a natural anti bacterial – a few drops of pure lavender essential oil in warm water can be used to wipe down and disinfect surfaces. You can also add a few drops to a spray bottle along with water, lemon and bicarb soda for a natural and chemical free bath and shower cleaner.
As a natural anti fungal – filling a sock with rice and a few drops of lavender essential oil can help to remove moisture from shoes. The lavender will not only freshen the aroma, but will also serve as a natural anti fungal.
Lavender oil for hair growth
Lavender essential oil for hair has been shown in clinical studies to increase hair growth when massaged daily into the roots. When applying oil directly to the skin or scalp, it is important to choose the highest grade oil, preferably organic essential lavender oil. Some shampoos and conditioners may contain lavender extract which can assist in healthy hair growth. Black Chicken Remedies Restorative Hair Oil and Scalp Treatment contains a mix of soothing essential oils including organic lavender oil, useful for hair growth-promoting properties as well as antimicrobial properties.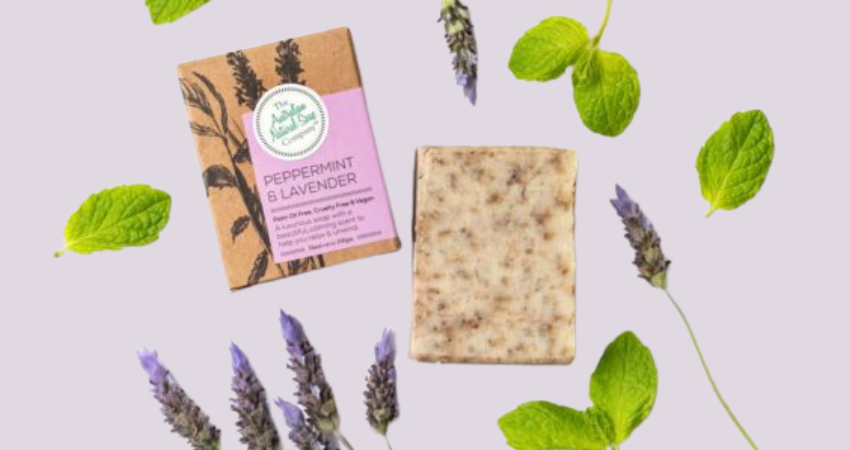 Lavender oil for acne
As lavender essential oil is naturally anti bacterial, it can be used in skin care products to help combat bacteria on the skin which causes blemishes. It can also help to soothe red and inflamed skin present in acne.  Natural face scrubs such as JAK Organics Natural Face Scrub is made with pure lavender petals, which help fight off the bacteria that causes infection. Many natural body lotions such as Vanessa Megan Peruvian Flower Nourishing Hand & Body Cream include lavender essential oil to help soothe the skin.  Lavender essential oil can also be applied neat using a cotton bud directly to a blemish. The oil will help to kill off nasty bacteria and can help to bring the blemish to head faster, reducing the length of time for healing.
Choosing a lavender essential oil
Lavender essential oil is one of the most popular essential oils in both its pure and essential oil blend form. Lavender has many different healing properties that can work wonders on the mind. Lavender essential oil can be applied to the pillow at night for a restful, deep sleep or you can use dried lavender, as we've discussed. If you're looking to use essential oils to help keep your mind clear and calm throughout the day, then Australian essential oils are the way to go. Our range of Australian essential oils has your favourite brands like Ausganica. Ausganica make only certified organic Australian essential oils that supercharge your life and mind. The Ausganica lavender oil is pure, certified organic and all-natural. We can recommend using essential oil rollers if you want to take your essential oils with you on the go. Lavender essential oil rollers are great for giving you a sweet scent or for keeping you calm throughout the day. We can recommend the Acacia Aromatherapy essential oil rollers range – especially the Unwind one – for blends with all natural essential lavender oil.
RECOMMENDED PRODUCTS
---