Are all natural deodorants the same?
Date Posted:2 May 2022
---
Unlike commercial deodorants, natural deodorant ingredients do not contain aluminium, the main ingredient that blocks sweat glands preventing perspiration. Natural deodorants contain antibacterial agents such as bicarb soda and essential oils which reduce odour caused by bacteria on the skin. Some natural deodorants do help to reduce sweat production, keeping you dryer than most aluminium free alternatives. 
Why choose natural deodorant?
Most people tend to choose natural deodorants to avoid the long list of harmful chemicals found in conventional deodorants. Many deodorants are also antiperspirant deodorants. If a deodorant says it can reduce the amount of sweat or moisture (and not just odour) you produce, then it likely has aluminium-based ingredients to temporarily block your pores and stop sweat from being released. A natural deodorant, however, doesn't use aluminium, alcohol and other chemicals. Instead, natural deodorant uses plant based extracts that help with odour and moisture absorption. These include bicarb, arrowroot, coconut oil and essential oils.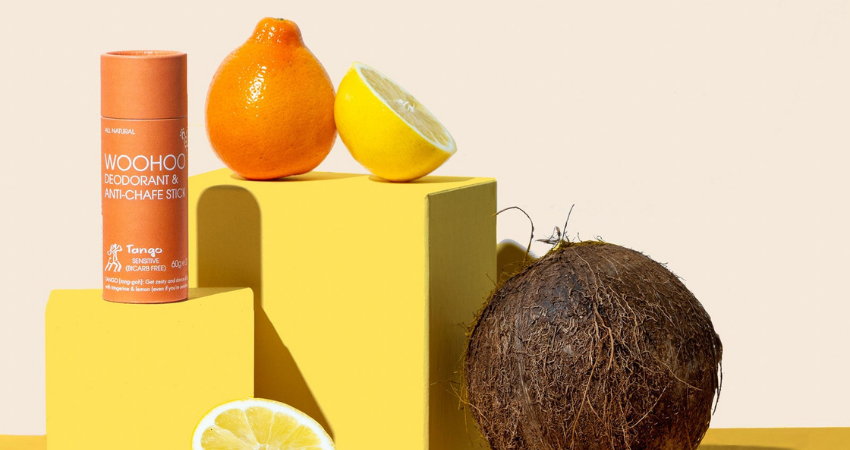 Types of natural deodorants
Roll on
A natural deodorant roll on is a liquid based deodorant that has a roller for application. A natural roll-on deodorant uses coconut oil and other antimicrobial ingredients. These ingredients help to neutralise bacteria produced from sweat which contributes to body odour.
Are you looking for natural men's deodorant? A good men's deodorant is the Earth's purities natural liquid roll on for him – this deodorant has organic coconut oil and jojoba for a nourishing deodorant. None of these natural roll-ons or deodorant stick options will block pores or prevent your body from releasing toxins.
Deodorant paste
A deodorant paste works like a regular deodorant in keeping you dry, yet unlike an aluminium based deodorant they don't block sweat glands. Natural deodorant with charcoal, tapioca starch, diatomaceous earth, kaolin and bentonite clay absorbs moisture before it has a chance to breed bacteria causing an odour. If you are keen to try a deodorant paste, Black Chicken Deodorant paste is a must have. This was one of the first deodorant pastes developed and we call it 'the original' deodorant paste. It is available in a mini size, if you want to sample it first. The Black Chicken Axilla deodorant paste is available in two types: the original and the barrier booster which is bicarb free and more suitable for sensitive skin types.
Deodorant stick
If you like the idea of deodorant paste, but don't want to stick your fingers in a jar, Woohoo Deodorant has deodorant stick options for you. Woohoo deodorant is one of our favourite brands for natural deodorants that really work. A natural deodorant stick is essentially a deodorant paste but in easy-to-use stick formula. We love the Woohoo deodorant stick in Wild for those wanting a stronger natural deodorant. This Woohoo deodorant is great for the gym or warmer days.
Deodorant spray
Usually containing witch hazel and essential oils, a deodorant spray will help to reduce odour in the same way as a roll-on. The benefit of using a spray is that the application is easy and hygienic. It is a good option to keep in your handbag or gym bag for a quick spritz to keep you smelling fresh without touching the bacteria on the skin. Natural sprays are more difficult to find and most deodorant sprays will, more often than not (especially supermarket brands) contain aluminium and we know that aluminium is not good for us as it blocks the sweat glands trapping the bacteria in your armpits. We love the Noosa Basics Deodorant Spray range as they're all entirely bicarb free and chemical- ree, and they all smell amazing.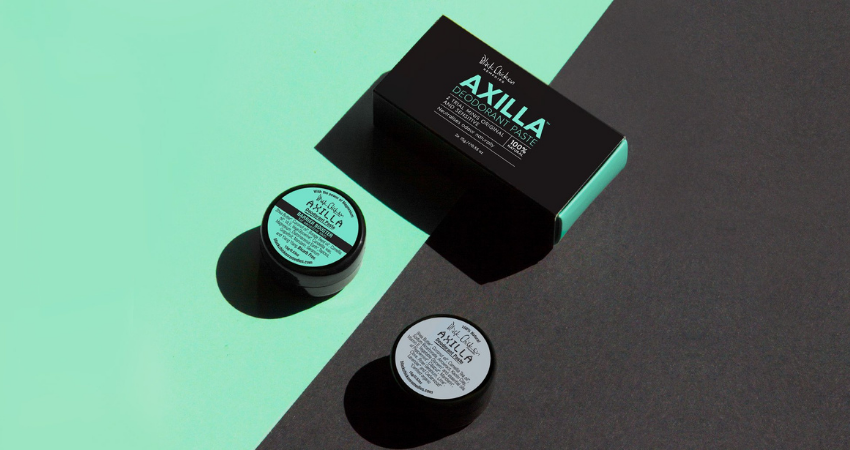 ​Bicarb free deodorants 
If you find your natural deodorant causing rash, you may be sensitive to the sodium bicarbonate. While natural deodorants are gentler than aluminium based antiperspirant's, bicarb soda and some essential oils can cause a natural deodorant armpit rash in those with highly sensitive and reactive skin. If you find that a natural deodorant still irritates your underarms, a natural deodorant without baking soda such as the Black Chicken Remedies Axilla Deodorant Paste Barrier Booster is the perfect option to reduce moisture and odour, keeping you feeling fresh and your skin calm.
New to natural deodorants? 
If you have been using an aluminium based antiperspirant deodorant and want to make the change to natural deodorants, you will get best results by doing an armpit detox first. By continually blocking sweat glands, one of the body's natural detox systems, you may find that when you switch to natural deodorants your perspiration rate increases exponentially while it adjusts. By detoxing first, natural deodorant brands and organic fragrances will be more effective. Natural deodorant benefits the skin by allowing it to breathe and release toxins as it was designed to do. As deodorants without aluminium are so personal and are often a bit more of an investment than the commercial brands you might be used to, ordering a few samples to find a natural deodorant that works for you is a good idea for natural newbies.
​
RECOMMENDED PRODUCTS
---