Celebrating International Women's Day with Vicki Engsall
Date Posted:7 March 2022
---
At Sassy Organics, we love working and partnering with other female run businesses, as we feel it's incredibly important to support each other and celebrate each other's achievements. This International Women's Day we are celebrating an incredible woman and human being, Vicki Engsall, Co-Founder of The Jojoba Company, a sustainable Australian brand. We asked Vicki a number of questions to get to know her a little better. Enjoy!
What does International Women's Day mean to you?
To me in a mainly female business (80-90%), it means empowering every person in the business, male or female and creating a gender equal work place environment where everyone has equal opportunity and stereotypes do not exist. It means ensuring that the language we use, the actions we take and opportunities we offer are equitable and fair in all circumstances regardless of gender.
Who is your female role model?
So many female figures inspire me in many different ways. However, I have been so lucky in my life to have 2 great but very different role models in my life. My own mother who even today continues to inspire me to be the best version of myself and who has always had a calming influence on me, helping me to be more calm and methodical. My mother-in-law who devastatingly is no longer with us due to ovarian cancer but who inspired me to the very end with her strength of character and consistent positivity. She taught me so much while she was suffering and ill and one big thing she taught me which I still live by today is to remind ourselves every day how lucky we are to grow old. It is a privilege that was denied to her and has been denied to others. As women we see the signs of aging as we grow older, perhaps stretch marks from pregnancy, a wrinkle here and there, loss of elasticity etc but these are signs of the privilege of getting older, something I am thankful for every day. Our jojoba products work to help reduce the appearance of these signs of aging but what a privilege to have them.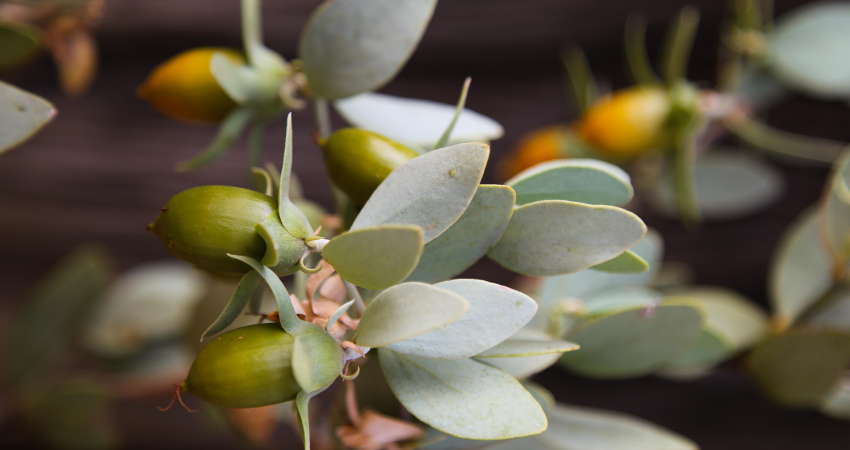 Have you experienced gender inequality?
I feel that I have been very lucky in my life to have been in mainly female careers, teaching and now in skin care where lucky for me, gender inequality really hasn't been an issue for me. I have been surrounded more by "girl power".
How do we address gender inequality?
We need to ensure that there is equal presence of women in leadership positions to provide role models for other women and for the women themselves to achieve self-fulfilling roles and economic stability. Women need to be mentored and encouraged to strive for success and be given equal opportunities for promotions and management positions. To do this, child care needs to be flexible, affordable and accessible to all.
How do you see a future of female leadership?
I see female leadership growing dramatically as women become more and more empowered to strive for leadership positions and have positive role models to follow. As child care becomes more accessible and affordable, I see more and more women moving into leadership positions.
What is the best advice you've received when it comes to your career?
My dad always told me to follow my heart and follow my passion. He said that if you have passion in what you do, it will shine through you and your work will not feel like work but pursuing your favourite hobby. Skin care has always been a passion of mine so following this passion in creating my own brand has been the catalyst to the brand growth and development.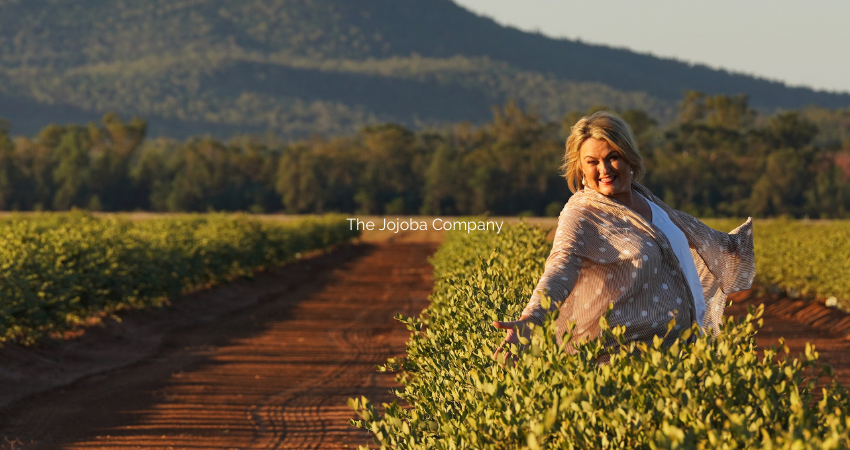 What does success mean to you?
Success to me is achieving my personal goals in my career, private life and personal development. There are so many measures for success and I think we are all our own critics but to me, it depends on your goals and success is best measured against those.
List 3 leadership qualities that you aspire to?
Being a listener/ being open minded. Listening to other people's opinions and ideas – you employ them for a reason, you don't know it all

Being decisive and strategic – not being afraid to make a decision and if it is wrong to change direction but always being strategic about it

Being a motivator and encourager
What advice would you give to young aspiring leaders?
Stand tall, be confident, work hard, be strong, use positive language and have a "can do" approach to everything. Take a positive approach and attitude to everything. Focus on the end goal and go for it.
Share something personal about you
I have a beautiful family made up of my husband Stefan who is Swedish, my son Tom who is nearly 17 and my gorgeous cavoodle Ellie who is nearly 12. I had some fertility issues along the way and I feel incredibly lucky to be blessed with such a beautiful family.
SHOP THE JOJOBA COMPANY RANGE
---