Eco tanning tips for beginners
Date Posted:18 June 2022
---
You've probably seen people using natural sunless tanners on themselves, but have you ever wondered why? Why would someone use a natural tanning product instead of going to the beach or spending hours in the sun? Let us explain the benefits of eco tans tans and how to choose the right eco tanner for you.
Sun exposure risks
Melanoma can occur anywhere on the skin, but it is more common on the trunk, head or neck in men; and the arms and legs in women. According to Cancer Australia, melanoma is 1 of the 10 most common cancers in both men and women in Australia. Australia and New Zealand have the highest rates of melanoma in the world. This is probably related to the high proportion of the population who are fair skinned and are exposed to the sun from early childhood. As such, Cancer Australia recommends avoiding excessive sun exposure and sunbeds, and wearing sunscreen and protective clothing to lower your risk of skin cancer. While the sun is an important source of vitamin D, over exposure to sun, especially if the the UV index is 3 or above, can lead to unneccessary health risks.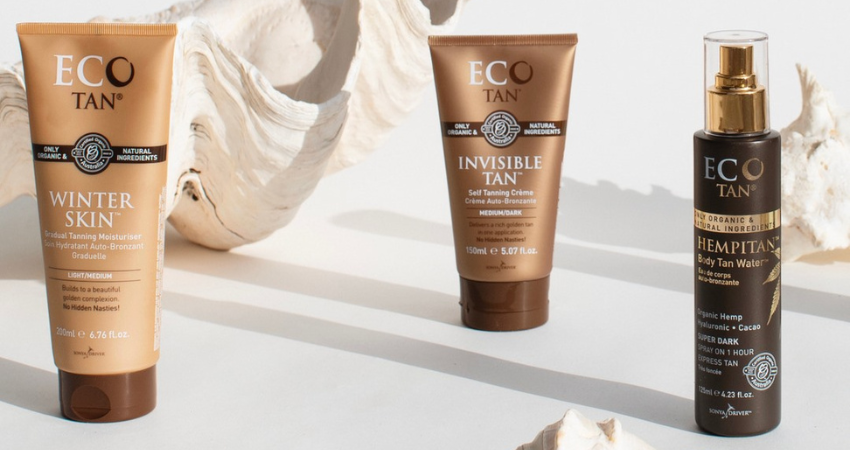 Know what type of skin you have
There are two main types of skin: dry and oily. While those are the main skin types, they are obviously not the only two skin types that exist and many people in fact have a combination skin type with other potential skin condition like eczema, psoriasis and so on. Dry skin tends to be more sensitive to the sun's rays than oily skin. If you're prone to getting burned easily or if you have a sensitive skin, you should consider using a moisturizer with a high SPF before sun exposure. While this is a great way to minimise cancer risk, when it comes to sun tanning we highly recommend opting for sunless and organic tanning to ensure you minimise the risk even more.
Choose a product based on your needs
To find out what tan product is right for you, check out our recommendations below. This will help you determine the best product for your needs and skin tone.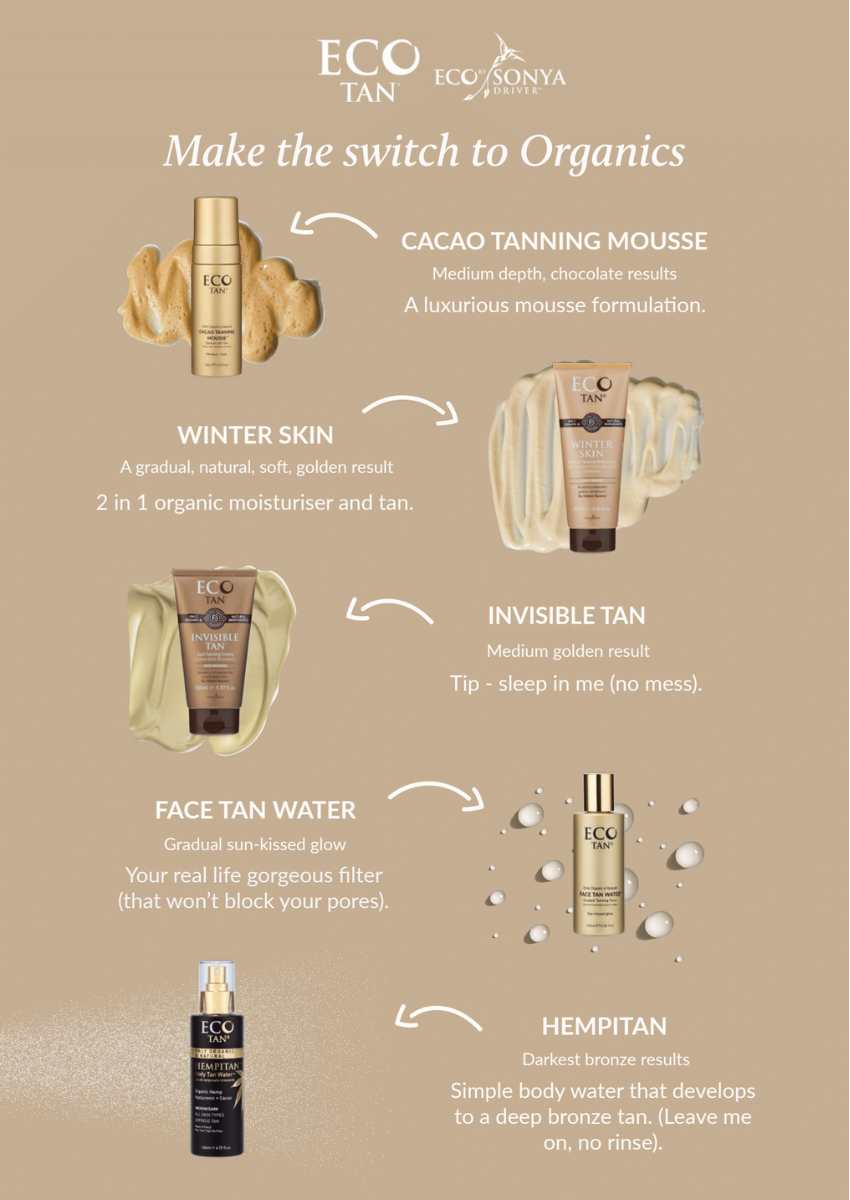 Read reviews before buying
If you're looking for a good quality product, read reviews online. This will give you insight into what other people think about the product. It's also a good idea to check with friends who have used the product before. Eco Tan skin care reviews on Sassy Organics site are posted but verified customers, using a third party application. We post all reviews, irrespective of their review (positive or negative) or star rating.
Apply it properly
The best way to use apply a selt tanner is to rub the lotion directly onto your skin using circular motions. Use a tanning mitt to ensure you are getting the professional tanning results with each application. Apply moisturiser evenly to clean, dry skin and for for best results leave on for 8 hours before showering. In relation to Eco Tan face water, using fingers or a cotton pad apply product as evenly as possible to neck, face & decolletage.
Don't overdo it
If you're new to applying self tanner, you might not realize just how much product you need to cover your body. Start small and add more product if needed. A good rule of thumb is to apply one coat every other day until you reach the desired color.
RECOMMENDED PRODUCTS
---